What is lead generation?
Lead generation is a significant part of B2B companies as their products cost thousands and online, and website visitors will give out such amounts through websites and online. Thus, part of the lead generation is educating target consumers about your products or services using online marketing strategies, like email marketing and online advertisements.
One of the guides on lead generation that you need to know is its definition, and how it works. Lead generation is the method of finding people who can eventually turn into a consumer of your products or services, which will turn out to be your sale. This includes collecting information about various people, like their name, contact details, and other data that you can use to build a business relationship with them.
For example, in a conference attended by hundreds of people, and they give their business cards; or if you post about your products or services on social media, and someone leaves a comment or sends you a message showing interest in your business.
Whether it is a big or small business, B2B or B2C, you are looking out or generating leads to an increase in your sales. Lead generation is a significant part of B2B companies as their products cost thousands and online, and website visitors will give out such amounts through websites and online. Thus, part of the lead generation is educating the target consumer about your products or services using online marketing strategies, like email marketing and online advertisements.
These are the guides on the Lead generation that you need to know if you are managing a business. Whether it is a big or small business, B2B or B2C, you are looking out or generating leads to an increase in your sales.
The Purpose of Lead Generation
The purpose of the Lead Generation is to help the company to go beyond the limits. Lead Generation is not just to attract the leads it also nourishes and nurtures them throughout the purchasing process to lead and help them to convince the offerings and convert them into leads.
How lead generation works?
Generally speaking, the main components of the lead generation process are inbound and outbound.
In the inbound method, it usually attracts leads through online contents. You create social media accounts and post strategic materials and then pay for a boost to increase traffic; write blogs and enhance it using search engine optimization; or display advertisements in various forms such as video, image, audio or text, and incorporate it in different websites, mobile applications, and social media. When your content reached a large audience, they become your leads and eventually become your clients depending on how you interact with them. This method may cost you the amount of money, but this method will definitely reach a lot of prospects since almost everyone is on the internet.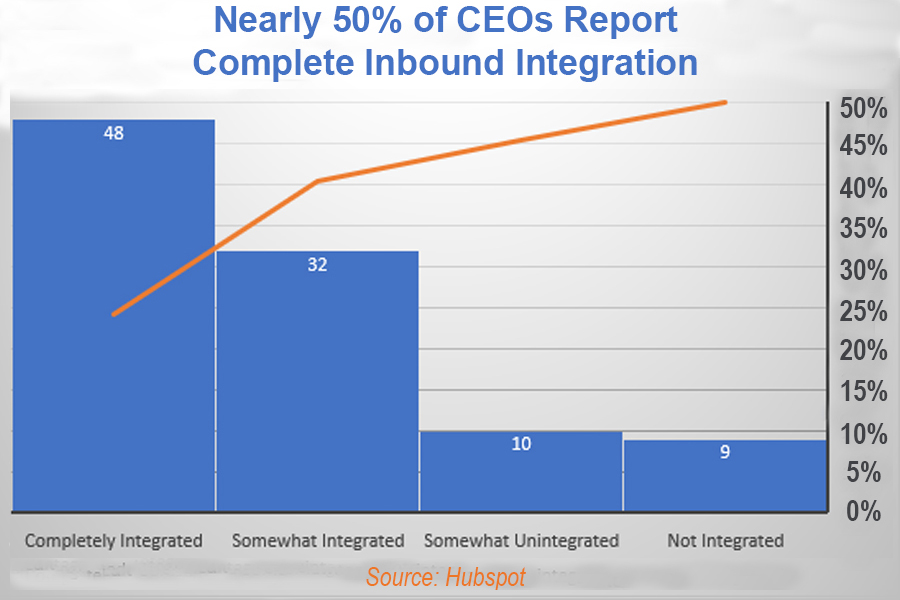 In an outbound method, it usually involves proactively reaching out to your audience. It begins with purchasing lead lists, then contacting them by directly calling them or cold calling and sending emails. Conferences and meetups can also be good ways to interact with potential clients by informing them about the products or services you offer, give them your business card or request theirs and eventually contact them for a possible business relationship.
Components of Lead Generation
There are specific ways to improve lead generation once you have identified your target audience. Here are some of the innovative techniques to increase your business growth:
Inbound and Outbound Marketing
These components can help the company to generate sales. In inbound marketing, we are helping the customers to find your company or the product and services you offered that turned into leads and revenue.
On the other hand, Outbound marketing is a process to introduce your services and products you offered. Hence, the companies are the ones who find customers that turn into leads and revenue.
Social Media
Through social media, customers can easily find the products and services of the company. Social media channels such as Facebook, Twitter, and Instagram, Google+ is one of the great influencers, and your engagement with your followers can turn into leads.
Content Marketing
One of these contents can be writing blogs about the products and services you offer, which will add credibility to your brand. Videos are also an effective tool to improve lead generation as people nowadays are engaged in YouTube and video blogging. When your blog is unique and can interest individuals or even customers truly it can create trust in the readers that can help the company to generate sales.
Email Marketing
You could share blogs, new product updates, or discount offers; and have a one on one conversation with your leads through email. According to Marketo, Email Marketing is the most used lead generation tactic nowadays. When an email is one of your main sources in marketing it can truly attract customers.
Display advertisements
There are a lot of channels where you can display ads that will reach numbers of the audience to increase your lead, it can be on different social media platforms, television, radio, and print. Display ads when performing well can help customers to visit the ads or even find the company that created the ads. In the sense, customers can also develop the trust you give them through the services and products you offered in the Display Ads.
Events
Event Marketing is crucial in the marketing industry. When the event is hosted and planned well, success will come. The best types of Event Marketing includes the following, Conferences, Networking Sessions, Tradeshows and expos, Sponsorship, Workshop, Seminar, Event, and Webinars. Events give you a place to present your products, brands, and services.
Direct Email
Direct Email is effective in the marketing industry. It gives you a chance to present your products easily. When prospects find your product and services you offered with them they can email you directly. By doing this, the prospect will become more interested and have a chance to turn into leads.
Pay-per-Click Ads
Pay-per-Click is also one of the components of Lead Generation. PPC is the ads that are shown in search engines such as Yahoo, Google, Facebook, YouTube, or on a website. PPC also can highly generate high-quality leads.
Sales Representatives
Sales representatives are the ones who focus on contacting, reviewing, and doing marketing that leads to sales. They are the center of the Lead Generation because they also create a solution when the problem arises and become a trusted representative when the customers need them. This component of Lead Generation is an important process because they easily help customers and give them respect in the marketing industry.
Steps of Lead Generation
Marketing
Marketing is a process of promoting a product or service that leads to buying and selling. This step of Lead Generation can help the revenue of the company to grow faster. Marketing also refers to advertising and delivering products to the customer or in other businesses.
Sales
Sales are very crucial in the Lead Generation, without sales there is no growth in the company's revenue. When the seller provides the buyer with good service for a specific amount of money. The seller and the buyer need to agree with each other and be considered to be competent enough to make the transaction.
Marketing Automation
You need sales and marketing technology to grow your business. By using this Marketing Automation, a company can easily manage leads and customers. Marketing Automation can do the following
Helps you understand your customers
Can Implement complex strategies
A-Team can focus on the High-Level Tasks
Saves time and resources
Lead Intelligence Data
The purpose of Lead Intelligence is to capture as much data as possible to shorten the sales cycle. The more data your sales team has, the more you can generate sales. Lead Intelligence Data works the following:
The Page visitor viewed
Types of content visitor viewed
Social Media profile data
Where they came from
Landing page the lead converted on
Calls to action they click on
Lead Segmentation
Improve the Ability to Check your Effort
If you have a problem generating leads, lead segmentation will help you focus on marketing efforts. It will help you check your efforts and you will know exactly where to generate leads and how you can attract them. You know how to convert them. You can distinguish what they like and they don't know exactly what to do and it helps you save time and energy.
Improve the Ability to Deliver Better Value
What will you provide? Are you losing your business? Are your competitors better than yours?
Lead Segmentation helps you answer these questions because you can jump into all that data and get a better understanding and result of your offer. If you feel that there is something to change your offer, then change it and get a better result.
Let's you target the right person
With the help of Lead Segmentation, quality is the key, because the Lead Segmentation will put you on the right path to success. It helps you focus on the campaign or business that is more important to you and help you generate more leads.
Lead Scoring
Lead Scoring helps you to quickly and easily identify the prospects who are interested or committed. It is also a way to classify prospects by the level of loyalty or commitment.
Lead Nurturing
It helps the prospects to answer their needs and provide the clarity of information Lead Nurturing also is the building of a relationship with individuals or prospects who are not currently ready to buy but become the ideal customers in the future. The goal of Lead Nurturing is to educate customers and build awareness of the organizations and products.
Web Analytics and Reporting
Web analytics and reporting are important in the Lead Generation. The main reason why these two steps are important because both have an evaluation process to generate sales. When these two steps are applied, the company has greater access because it works quickly.
Web Analytics can provide information about the number of prospects who visited the website and the number of page views. Web analytics also is used for reporting when your client needs a monthly analytics report. It helps you to show the right data and that anyone who reads the report will understand it.
Reporting helps improve the performances of every aspect of lead generation. With these two types, it helps the performances of the individual. Reporting in Lead Generation is different from other reporting. The example of this is selecting the View Landing Reports of Lead Generation Campaigns. Part of reporting in Lead Generation is to view the Audience which represents the total number of a unique individual, then the Total Numbers of Individuals who opened the campaigns. Web forms are also one of the examples of reporting that can also create a unique report.
Lead Generation Method
Engage
Engage your audience by using social media, advertisements, blogs, and events.
Interchange
Authorize interchanges through sales support, inquiry forms, and emails.
Qualify
Place a level to qualify viewers or prospects by web sessions, and exchange of discussion.
Commitment
By signing a product or service, supporting resources, and purchasing a product.
Close
A payment transaction is about to take place.
Report
Lay holds the reports.
The Four Leads
Lead Awareness
Lead Awareness helps you be aware of an organization or company, offering, and services, especially when it comes to Business to Business and Business to Company.
Seven Lead Awareness contains the following
Networking
Public Relations
Advertising
Content
Emails
Inbound and Outbound
Events
This way of Marketing tactics helps companies and businesses to become known.
Lead Education
When Lead Education is created it helps companies and businesses to succeed. Through Lead Education, you can help the prospects to understand the products, brands, and services you offer. Conferences, meetings, or even the event can be a tool for lead education because it allows you to demonstrate, give knowledge and resources, especially experience. When you develop in teaching individuals they will become more receptive and have the chance to generate sales.
Lead Sampling
The Lead Generation needs samples.
By this, the prospect trusts you when the sample is present to your products and services. This is an important part to continue to build trust, especially in the highly competitive and highly-priced situation.
Lead Conversion
Lead Conversion is another word of selling. The process of this conversion is to help the customers how they can get the desired result by having a solution. It applies in marketing tactics because it helps the company and prospects to support and earn each other.
Steps to Progress Lead Generation Plan
In Marketing, the most high-priced resources are time and sales team time. A successful Lead Generation Plan makes the sales team more productive. When you develop a chart of qualified leads for your sales team, they can close more sales.
A well-qualified sales lead generation program:
Provides a constant flow of quality leads
Permit your sales team to give more time on high-level sales activities
Place you as a specialist with your target audience or prospects
Qualifies you to build a "mindset" presence with your target audience or prospects
Brings MEASURABLE outcome
Combine your company's marketing and sales efforts
Here are the steps to make a successful Lead Generation Strategy
Describe Your Objectives and Goals
Describe your Lead Generation Objectives. Pause and look at your typical prospect's buying cycle and buying strategies. Describe your Lead Generation objectives based on your sales procedure.
Set the Use of Lead
Make sure that sales and marketing agreed on the definition of the lead. By setting the use of the Lead you can distinguish the overall budget and goals for the specific campaigns.
Choose the Suitable Lead Generation Message and Channels
Lead Generation works individually from industry to the other. Remember that prospects need to hear your messages not just once but more than before they respond. Create a statement and plan for multiple touches.
Create a Response Process
Before you begin your program, determine how you will capture, calculate, and respond to leads. Make sure that your sales team is ready to operate the process set-up and test it before starting the first campaign.
Continue to have a Clean Database
Make sure to practice the cleanliness of the quality list. Carefully remove all unsubscribers, and check the duplicates. With each prospect, capture the information to upgrade your capacity to target the specific needs.
The Most Functional Lead Generation Channels
Email Marketing
Email Marketing is one of the most successful Lead Generation Channels. It is one of the Lead Generation channels that remained more functional over the decades. One of the latest trends in email marketing that can be used in business is Marketing Automation. Marketing Automation tools run by connecting with the Customer Relationship Management (CRM) database and permitting you by sending you the automated, highly-targeted, and personalized emails to leads.
It also includes the personalization of the form by adding the customer's name to the subject line, comprising the phrase they have already searched for online in the email copy, and mentioning their current business name. Marketing Automation can capture data on prospects in the database and help you successfully market them through email. Businesses that invested in the marketing automation tools can enhance their email marketing strategies for lead generation and they can add customers more and more.
Content Marketing
Content Marketing was also included as the most functional Lead Generation channel. Still, content marketing is one of the difficult lead generations to perform. This is because you need to make sure that your content is extending your specific prospects. One of the most effective ways to generate leads through content is by creating content that your audience is interested in and capable of browsing the news feed on social media platforms or in Google search. Experimenting is one of the best ways to generate leads through content marketing. Make sure to create various types of content, especially blogs.
Infographics, videos, and podcasts and see which is the best to attract customers. By evaluating the performance of content marketing through analytical tools can distinguish which types of content should be continued. Also, create content that addresses the needs of customers to generate leads.
Social Media Marketing
Social Media Marketing was also the most effective and continuous Lead Generation channel. The advantage of this channel is by creating a social media strategy. By creating the strategy it helps you to increase your brand awareness.
Website Optimization and Landing Page
One of the functional ways to generate leads is from the business website. The business website and landing pages need to be optimized so that it can direct to the ideal customers. By doing this, the User Experience of the website needs to increase and improve.
Search Engine Optimization
Search Engine Optimization is also the most effective lead generation channel. Because the other channels rely on customers especially searching the business website, content, or social media profiles to produce or generate sales. SEO surrounds everything from the types of keywords and phrases found in the website, types of links found in the content.
Lead Generation Specialist
A Lead Generation Specialist is the one who conducts the most important task in the Lead Generation, some of the things that a Lead Generation specialist performs is researching and qualifying leads to make sure that they are in the right audience. One of the purposes of lead generation marketing is to distinguish the right audience or prospects so that your sales team can convert consumers into customers. A lead generation specialist specializes and the one who fills up the pool of potential customers. While lead generation specialists also find out the sales leads, either via telemarketing or outreach channels.
Also, the Lead Generation specialist is the one who works between marketing and sales to make the entire business run effectively. The leads are so important to the success of a business but if those leads are not evaluated to make sure that the people want or need your products and services, it can waste everyone's time. Poor leads are not only bad in business but also the entire sales team.
One of the works of Lead Generation specialists is to remove the waste, loosen the stagnation, and stretch the sales process forward.
Conclusion
Lead Generation has a big impact on individuals and in the marketing industry. When companies continue to use the Lead Generation process and its components, everything will upgrade even in a small and simple way.
Lead Generation is so important in the marketing industry. All applications, types, and materials have different rules but there is only one goal which is to generate sales. By continuing to set goals and plan companies and businesses have a hundred percent chance to accelerate from good to better. It helps companies and businesses to have a good image for the other companies.